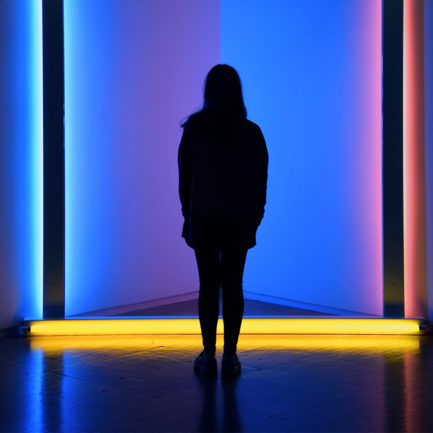 From the Commissioner
March 2020

These are chal­leng­ing times, but they do present us with an oppor­tu­ni­ty to think dif­fer­ent­ly. A huge amount of work is occur­ring across the health sys­tem and gov­ern­ment to keep the risk to our com­mu­ni­ty as low as pos­si­ble and to plan for the extra capac­i­ty that will be need­ed. We urge peo­ple to be sen­si­ble and to fol­low the advice from SA Health and the Aus­tralian Gov­ern­ment Depart­ment of Health.
At the CEIH, we are involved in a wide range of work sup­port­ing the health system's response to COVID-19, including:
Estab­lish­ing a team to scan the glob­al lit­er­a­ture for evi­dence of what helps in man­ag­ing COVID-

19

, in part­ner­ship with

SAHM­RI

and Health Trans­la­tion

SA

.
Help­ing Dig­i­tal Health

SA

work out the rapid roll out of tele­health ser­vices in metro areas to reduce the need for face-to-face con­sul­ta­tions, for exam­ple, in Out­pa­tient Departments.
Liais­ing with the

CSIRO

Cen­tre for eHealth Research regard­ing ways to mon­i­tor social media, pathol­o­gy test­ing, and oth­er sources of data to deter­mine and pre­dict emerg­ing "hot spot­s" of COVID-

19

infection.
Post­pon­ing our June

11

​

'

Vision

2030

' event based around the theme: Arti­fi­cial Intel­li­gence, Machine Learn­ing and Robot­ics in Health, and instead host­ing the South Aus­tralian com­po­nent of the ​

'

Nation­al Inno­va­tion Games' in May, on the top­ic: Pro­vi­sion of Vir­tu­al Health Care. It's a vir­tu­al event where SA's uni­ver­si­ties will part­ner with indus­try to design inno­v­a­tive ways to address the issue and our involve­ment will posi­tion

SA

as the nation­al lead in this area (see full sto­ry here).
Run­ning vir­tu­al ​

'

Com­pas­sion Labs' to help sup­port staff in these stress­ful times (see full sto­ry here).
Con­tin­u­ing to sup­port work-on-demand and patient flow projects to ensure our hos­pi­tals have capac­i­ty dur­ing the pan­dem­ic. For exam­ple, sup­port­ing the Statewide Urgent Care Clin­i­cal Net­work in their lead­er­ship of: an ini­tia­tive to pro­vide spe­cial­ist geri­atric sup­port in res­i­den­tial aged care facil­i­ties; a dis­as­ter mod­el for coor­di­na­tion, triage and clin­i­cal sup­port for trans­fers of coun­try patients.
Sup­port­ing the Statewide Can­cer Clin­i­cal Net­work in the devel­op­ment of guid­ance for can­cer care in rela­tion to COVID-

19

.
Like many of you, we will increas­ing­ly be using vir­tu­al meth­ods of work­ing and meet­ing, and keep­ing a healthy 1.5m dis­tance from one oth­er in line with gov­ern­ment guide­lines. In addi­tion, we will soon launch our web­site to help keep you up to date with our work.
We hope you all remain well, calm and pre­pared for the next few months and remem­ber, ​'Wash, wipe, cov­er – don't infect another.'