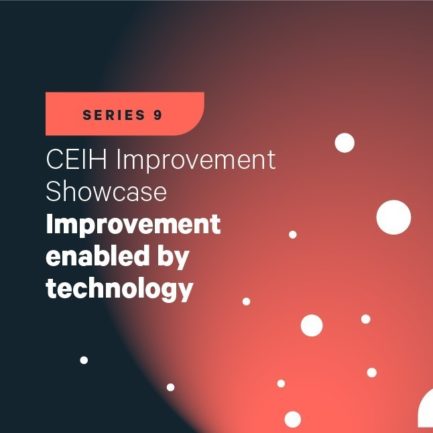 Improvement Showcase 24: Telehealth for Dental Emergency Triage: A Response to COVID-19 and Beyond
Date 12 May 2022

Time

1:00PM-2:00PM


Location

Zoom (Online)

The CEIH Improve­ment Show­case brings togeth­er teams to share the improve­ments made in health­care in South Aus­tralia. It pro­vides a plat­form where teams around the state can come togeth­er and con­nect to explore why improve­ments were need­ed, how the change occurred, and what impacts they had.
Improve­ment Show­case 24: Tele­health for Den­tal Emer­gency Triage: A Response to COVID-19 and Beyond

When South Aus­tralia was fac­ing the gen­uine like­li­hood of COVID lock­downs, a dig­i­tal health solu­tion was need­ed to remote­ly triage den­tal emer­gen­cies, reli­ably cap­ture patient his­to­ries, and deliv­er emer­gency spe­cial­ist den­tal tele­health con­sul­ta­tions. The solu­tion need­ed to be stood up with­in days and sup­port rapid­ly chang­ing COVID protocols.
Man­u­al work­flows were con­vert­ed into dig­i­tal patient path­ways in part­ner­ship with Per­son­i­fy Care. Patients were invit­ed to their care path­way via SMS, pro­vid­ed a secure check­list that screened their health his­to­ry and, where appro­pri­ate, trig­gered an emer­gency den­tal spe­cial­ist video con­sult via Health Direct Video Call.
With­in the first 24 hours of South Australia's Novem­ber 2020 COVID lock­down, the dig­i­tal patient path­ways enabled SA Den­tal staff to triage and pro­vide emer­gency care to 90 inbound patients remote­ly. As a result, only one patient required hos­pi­tal attendance.
The solu­tion has now been extend­ed into oth­er path­ways involv­ing SA Den­tal, includ­ing the pre-admis­sion assess­ment of urgent and non-urgent patients pri­or to oral and max­illo­fa­cial surgery at the Roy­al Ade­laide Hos­pi­tal and refer­ral to the oral and max­illo­fa­cial surgery wait­ing lists at the Ade­laide Den­tal Hospital.