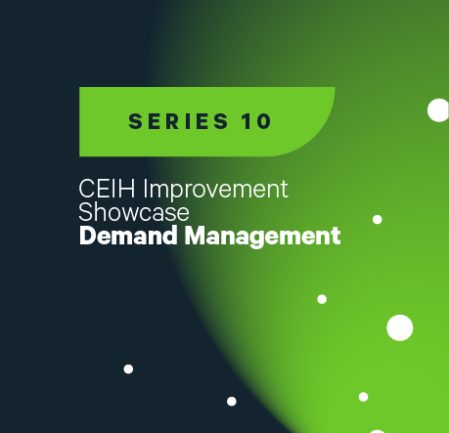 Join us for Improvement Showcase Series 10: Demand Management
The show­case is a free, themed webi­nar series host­ed by the CEIH, that brings togeth­er inte­grat­ed South Aus­tralian teams to con­nect, share and explore improve­ments made in healthcare.
We have three fan­tas­tic pre­sen­ta­tions for Series 10: Demand Management.

Show­case 27: Com­pet­ing Needs; bal­anc­ing time­li­ness of patient care, ser­vice effi­cien­cy, con­tract oblig­a­tions and vast dis­tances.
Thurs­day 21 July, 1pm
Pre­sent­ed by Keirstie Bull, Retrieval Nurs­ing Direc­tor, RFDS Cen­tral Operations

Show­case 28: Hos­pi­tal Avoid­ance and Sup­port­ed Dis­charge Ser­vice
Thurs­day 4 August, 1pm
Pre­sent­ed by Lisa Bartholo­maeus, Direc­tor Inte­grat­ed Care, Cen­tral Ade­laide Local Health Net­work

Show­case 29: Child & Ado­les­cent Vir­tu­al Urgent Care Ser­vice
Thurs­day 11 August, 1pm
Pre­sent­ed by Ker­ry McK­eough, Advanced Nurse Man­ag­er, Qual­i­ty and Ser­vice Project Offi­cer — Pae­di­atric Emer­gency Depart­ment, Women's and Children's Health Network
To reg­is­ter to attend, see our Events Page.