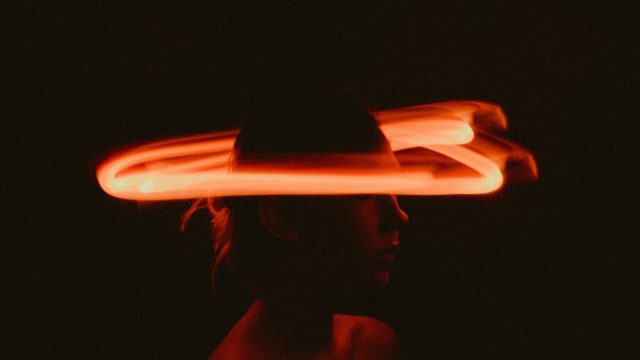 Harnessing insight: give your team a 'leg-up'
Katie Billing and Tina Hardin,
CEIH
Exec­u­tive Direc­tors, share their thoughts on how we cre­ate the space to inno­vate and enhance our teams' chance of projects being deliv­ered suc­cess­ful­ly, safe­ly and sus­tain­ably in healthcare.
Lead­ers in health­care are stretched with lit­tle time to be strate­gic, let alone tac­ti­cal. Com­plex pub­lic prob­lems require sys­tems that shape cre­ativ­i­ty and are designed to pro­duce an impact. We do not have a short­age of ideas, but ideas alone are not enough.
So where to start? Start by enabling your team to see, so that they can decide.
Pic­ture you are walk­ing towards a giant maze. You see the chal­lenge before you and of course, coura­geous­ly tack­le it head on with­out hes­i­ta­tion. You stride through the first stretch of the maze and take a left turn, then a right, then anoth­er and, even­tu­al­ly come to a dead end. That is ok, you know it's impor­tant to be resilient.
Get­ting start­ed again you back track for a bit and then, fol­low­ing your gut you get going again; left, right, right again, left. After a while of dili­gent­ly press­ing on, mak­ing a deci­sion at each cor­ner, you stop and look around you. You realise you don't know where you are. In fact, you don't know if the direc­tion you are head­ing in is the way you need to go. As you begrudg­ing­ly trudge the seem­ing­ly nev­er-end­ing paths you begin to feel frus­trat­ed and know that you are not achiev­ing what you set out to do and will like­ly run out of time to achieve your goal any­way. If only there was some infor­ma­tion to guide you as you decide, a way to know you are choos­ing wise­ly and head­ing in the right direction.
Now con­sid­er your team is in the maze. What if you were able to give them a ​'leg-up' to see the whole maze over the wall? Whilst cer­tain­ly not the only piece in a big­ger puz­zle towards build­ing a work­place cul­ture that deliv­ers inno­va­tion, pro­vid­ing mean­ing­ful infor­ma­tion that leads to them mak­ing informed deci­sions is where you should start.
So how do we cre­ate the space to inno­vate and enhance our teams' chance of projects being deliv­ered suc­cess­ful­ly, safe­ly and sus­tain­ably? The answer, or ​'leg up' is through insights — action­able infor­ma­tion. An insight dri­ven approach can both cre­ate the space to enable inno­va­tion and help us be selec­tive about what we do.
Teams process lots of infor­ma­tion dai­ly but are we giv­ing them the right insights, help­ing them to ask the right ques­tions? Can they see their des­ti­na­tion and work out how to get there? We can feed their cre­ative process with data to help inform and refine their deci­sions. They can use insights to agree on the des­ti­na­tion and how to get there as a team. The right turns and left turns through the maze become your clear­ly planned strat­e­gy and actions towards your goal.
"Insight dri­ven" doesn't have to be com­plex algo­rithms or dashboards:
Use bench­mark­ing to see where your team may be dif­fer­ent to oth­ers and sup­port it with evidence
Gath­er anec­do­tal infor­ma­tion from your col­leagues and consumers.
Shap­ing cre­ativ­i­ty by using an insight dri­ven approach is a process led by data, to focus your whole team on solv­ing a few key prob­lems togeth­er for impact, rather than try­ing to solve many prob­lems alone.
Have an idea or a prob­lem you're try­ing to solve to bet­ter health­care for South Australians?
We'd like to hear from you — con­tact us.